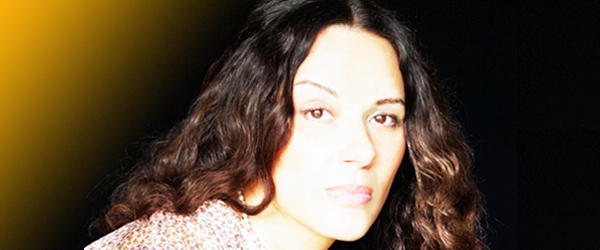 Loretta's first career was born out of a love of music, and she spent many successful years in the music business. However, whilst on a personal quest to improve her physical and emotional health, her path led her on a different journey, and a new career in healing and rejuvenation soon beckoned. Now with much training and experience behind her, she has been successfully treating individuals with massage therapy, and is working with Ayurveda as a healthcare system, giving detoxification therapies, and diet and lifestyle advice.
After completing an Ayurvedic Marma Therapy course in 2002, the search for increased knowledge led her to the Far East, where she spent 500 hours at the Ayurvedic College in Kannur, undertaking intensive study of Ayurveda and Panchakarma – a deep cleansing system based on Ayurvedic principles. This also involved some clinical experience assisting the doctors with their Panchakarma patients.
On her return to the UK, she expanded her knowledge of pathology and diagnosis with the study of Ayurveda & Nutrition in Bristol, and qualified as an Ayurvedic Therapist at the renowned European Institute of Vedic Studies (EIVS). Further intense study in Ayurvedic Nutrition led to a Level 2 qualification. The EIVS training from Dr. David Frawley included the detailed study of Ayurvedic anatomy, physiology, disease process, diagnosis, treatment, and philosophy. She was extremely fortunate to study with the school's principal, Atreya Smith, before he retired from teaching in the UK. Smith is one of only two Vaidyas (Ayurvedic Physicians) outside of India with 20 years of practical clinical experience. The Level 2 training was specifically geared towards understanding pathology, nutrition and lifestyle for the west, rather than treatments suited for India.
After many years spent searching for the ultimate relaxation and rejuvenation Ayurvedic massage, Loretta finally found it at Ayurveda UK the Ayurvedic Therapy Centre in Staffordshire. The owners Danny and Carol teach an ancient and incredibly powerful Himalayan massage and have a highly impressive portfolio of clients, including celebrities and members of the Royal Family. She completed a further massage and lifestyle therapy training with Danny Cavanagh, the co-founder of Ayurveda UK, concentrating again on detoxification and rejuvenation therapies, and now she continues to work alongside Danny during his London home visits. Loretta is introducing Ayurveda UK's unique massage and detoxification therapy to her practice, currently in Notting Hill. This style of massage is still only practised at a few exclusive spas around the world, including the Chopra Centre and The Raj in the USA.
As a practitioner of Ayurveda and alternative therapies, Loretta comes from the heart and has developed the innate ability to sense what people need. She believes this comes from working with the body and mind through massage, consultation and palpating with her hands, which has heightened her intuition, and is combined with the knowledge and experience gained from working with people since 2003.
Loretta feels that this, alongside her return to music, and ongoing quest for personal health and happiness, helps her to connect and empathise with people on their own individual journeys, supporting them through bespoke treatments, for what is needed and is important to them.
Qualifications
Institute of Ayurveda Marma Point Massage Dip – 2003.
ITEC Massage, Anatomy and Physiology Dip – 2003.
College of India Ayurveda and Panchakarma Dip.
.I.V.S. Ayurvedic Nutrition and Lifestyle Therapist Level 1 & 2
E.I.V.S. Ayurvedic Massage Therapist Level 1 & 2 (including pranic healing and heat therapy)
Ayurvedapura Beauty Therapies and Shirodhara Dip.
Life Spa UK Ayurvedic Health Advisor and Massage Therapist, Detoxification Therapies Dip.
Yogic studies with ISHTA – 2012-2013.
NVQ Level 2 Beauty Therapies (distinction) – 2017.
NVQ Level 3.